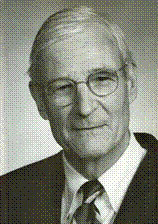 Call for Student Papers 2020
Awards will be announced and presented at the 2019 Annual Conference which will be held on in Atlantic City, New Jersey, Fall 2020.
In memory of folklife scholar Warren E. Roberts, a longtime Society member and former member of the Board of Directors, this annual competitive award recognizes excellence in original graduate student fieldwork, documentary research, and writing in the area of traditional North American material culture.
Born in 1924, Warren E. Roberts received, in 1953, the first Ph.D. in folklore awarded in the United States. At first a literary folklorist, Dr. Roberts' interests turned to material culture after spending one year in Norway under a Fulbright fellowship and an additional two months under a Guggenheim fellowship. The remainder of his long career was spent researching and writing about traditional material culture, most notably tree stump tombstones and log buildings. Warren E. Roberts died on February 1st, 1999.
Students who are unfamiliar with Warren E. Roberts or his contributions to the field of material culture studies or uncertain whether their paper meets the eligibility requirements are strongly urged to read his important article, "Folklife and Traditional Material Culture: A Credo," first published in Material Culture 17 (1985): 89-95 and reprinted in Viewpoints on Folklife: Looking at the Overlooked (1988): 15-19.
The Awards Committee
Douglas Hurt, Chair | hurtd@missouri.edu
Jeffrey Widener | jwidener@ou.edu
Ralph Hartsock | Ralph.Hartsock@unt.edu
Meghann Jack (student member) | mej215@mun.ca
Award Criteria
Eligibility: Students in any field who are working toward a graduate degree in an accredited program, or who have graduated from such a program within one academic year of the submission deadline, are eligible for the Warren E. Roberts Graduate Student Paper Competition.
Submissions and requirements: All research must be original and based on fieldwork. An electronic submission in Microsoft Word or four copies of the paper must be sent to the committee chair. Submissions must be double-spaced and should be 20-25 pages in length. The winning paper must be presented at the annual meeting of ISLPMC in the year in which the Award is sought. Papers already submitted for publication to a journal or already published in their essentials are not eligible for consideration.
Selection: The Award Review Committee will choose one award winner. However, the Committee does reserve the right to withhold the Award for any given year if no papers are considered to be meritable.
Deadline: The deadline for submission is August 15.
Award: The winner of the Warren E. Roberts Award will receive a certificate of recognition, a cash prize of $750, one free conference registration, one banquet ticket, and a one-year student membership to the Society.
Award Presentation: Awards will be announced and presented at the ISLPMC Annual Conference.
Award Review Committee: The Committee is comprised of three ISLPMC members, appointed by the Society's Executive Director, and the previous recipient of the Award.
Contact
For more information, contact the committee chair: Douglas Hurt | hurtd@missouri.edu
Recipients of the Warren Roberts Graduate Student Paper Award
2018: No Award Given.
2017: Meghann E. Jack, PhD candidate in the Department of Folklore, Memorial University of Newfoundland. Paper title: "Reforming the Nineteenth Century Barn in St. Mary's, Nova Scotia."
2016: No Award Given.
2015: No Award Given.
2014: Jeffrey M. Widener (University of Oklahoma), for his paper, "Water-Conveyance Technology and the Preservation of Agriculture in Colorado's Orchard Mesa Irrigation District."
2013: No Award Given.
2012: No Award Given.
2011: No Award Given.
2010: No Award Given.
2009: Jonathan E. Kay of the Department of Folklore at Indiana University, Bloomington, Indiana, for his paper entitled, "The Alvis Partin Farm: Memories of a Farm in Eastern Bell County, Kentucky."
2008: No Award Given.
2007: No Award Given.
2006: Hillary Murtha, University of Delaware, for " 'Sweet Bells Jangled Out of Tune:' Sound and Silence, Visibility and Presence in the American Domestic Setting, 1800-1870"
2005: No Award Given.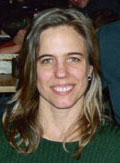 2004: Kathy Roberts, Indiana University Folklore Department — "Living the Good Life: Cellar Houses and Social Changes in West Virginia"
(Photo of Dr. Roberts from Viewpoints on Folklife: Looking at the Overlooked. Ann Arbor: UMI Reearch Press, 1988)