Color Images from Recent Issues
Starting with the Spring 2015 issue of Material Culture, The Society is now displaying here on the website color versions of photos appearing in the journal when those images are particularly compelling. That was most definitely the case with the Yarn Bombing articlefrom this issue. Enjoy.
Creating Digital Materiality: Third-Wave Feminism, Public Art, and Yarn Bombing
Alla Myzelev, Ph.D., State University of New York at Geneseo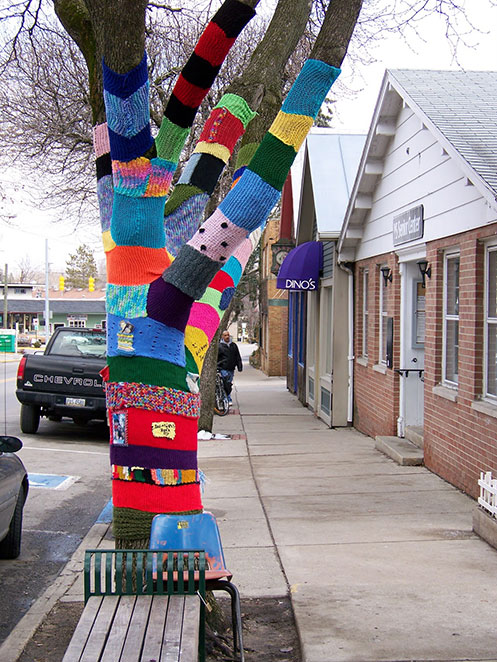 Jafagirls' yarn bombing projects as featured in Knitting Graffiti book. Photograph by author.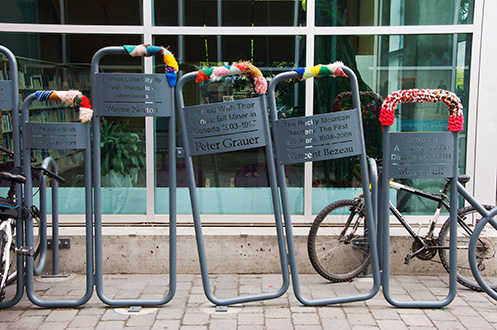 Yarn bombing as part of the Spring Festival, Kamloops, British Columbia. Photograph by author.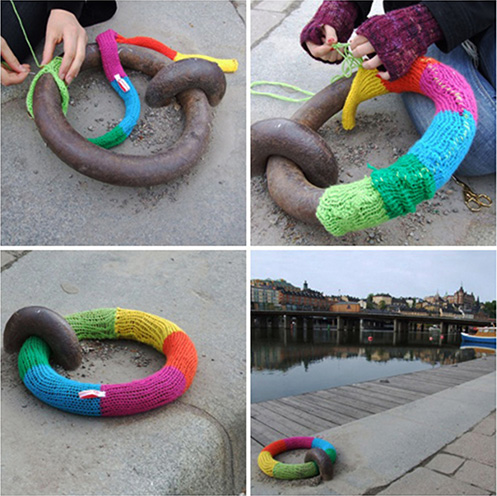 Masquerade yarn bombing 2006. Used with permission.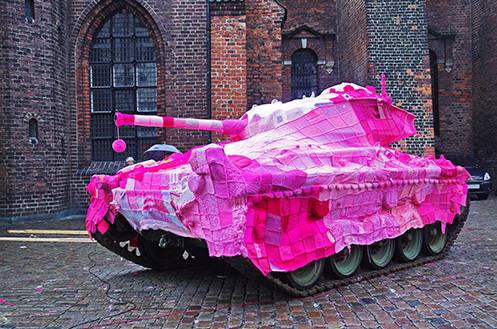 Marianne Jorgensen, Tank Cozy, 2006. Used with permission.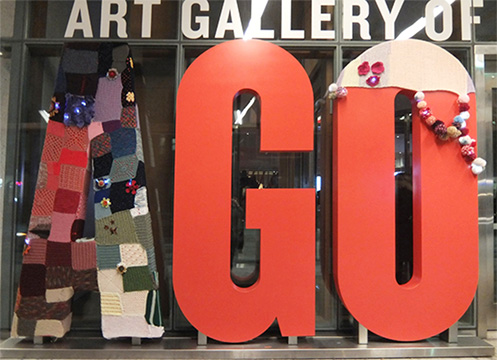 Bissell Bombers, Art Gallery of Ontario yarn bombing action, 2013. Photograph by author.