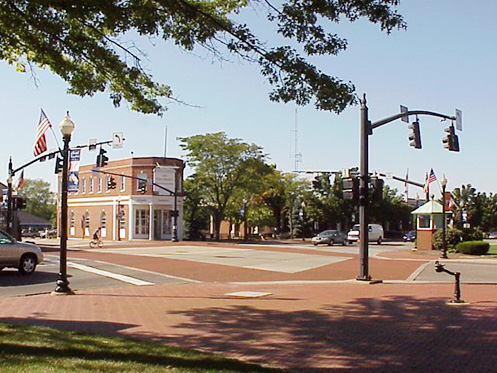 Planes, Trains and Automobiles ...
A Guide for Traveling to (and staying in) North Canton, Ohio
Planes
Akron-Canton Airport (CAK) is the most convenient arrival point for folks coming long distances. It is served by most of the major carriers including Delta, Southwest, United, Allegiant, and US Airways. The meeting has been organized as much as possible so that a car is not necessary. The meeting hotel, Courtyard by Marriot (more information below), has free shuttle service to the hotel. You will need to make arrangements ahead of time with the hotel for the shuttle.
Cleveland-Hopkins Airport (CLE) is about an hour away from North Canton via Interstates 480 and 77, and will require alternative transportation to the hotel. However, it is serviced by some airlines that CAK is not and may not require a layover to fly into from some locations.
Trains
North Canton is not directly served by Amtrak. The closest station is located in Alliance, Ohio; a distance of over 20 miles.
Automobiles
North Canton, Ohio is centrally located for many of our members by automobile. The hotel (see below) is just off of exit 109 of Interstate Route 77. Interstates 76, 71, and 80 (Ohio Turnpike) are nearby.
Hotels
The conference hotel is the Courtyard by Marriot located in North Canton, Ohio. The paper sessions will be held at the Conference Center building at Kent State University at Stark, located across the street from the hotel.
Rooms at the Courtyard in North Canton, Ohio can be reserved for $129; these rates are good through August 31.Visit the hotel website here.
The week of August 24, we will have an online code so you can bypass having to call Courtyard's central reservation system. Should you still have a problem getting a reservation in our block for the correct rate ($129), email Chris Post (cpost2@kent.edu) about your issue and he will forward your email to the conference hotel's sales manager. She will personally make your reservation for you.