The Changing Landscapes of East Tennessee
Douglas A. Hurt
University of Central Oklahoma
The end of the federal tobacco price support system and an extended influx of retirees and lifestyle refugees have dramatically transformed East Tennessee during the past two decades. At the same time these changes were altering the region, government officials advanced plans to transform U.S. Highway 321through Greene and Cocke counties from a winding, narrow two-lane road into a four-lane divided highway with 12-foot traffic lanes and shoulders, a 48-foot depressed median, and a minimum 250-foot right-of-way.
In addition to improving the transportation corridor connecting Johnson City and Pigeon Forge near Great Smoky Mountains National Park, the highway was planned to boost the regional economy by expanding the tax base as new businesses and industry relocated to the road. Although limited commercial development has accompanied road construction to this point, changing agricultural land uses astride the road are notable. Where tobacco patches once dotted the landscape, family farmers graze cows and cut hay several times per year. Although several observers recently suggested that the amount of tobacco grown in the region has stabilized, fewer farmers are planting the crop. Large tobacco fields, instead of the historically smaller patches, now infrequently dot the East Tennessee landscape.
In-migration, economic development, and agricultural changes are remaking East Tennessee, threatening the historic cultural landscape of the region. Although many long-time residents remain dissatisfied by these changes, little can be done to stop progress. As similar processes transform rural and small town geographies throughout the Mountain West, Desert Southwest, and Upland South it is worth remembering what the past landscapes of East Tennessee were like while observing what they are becoming.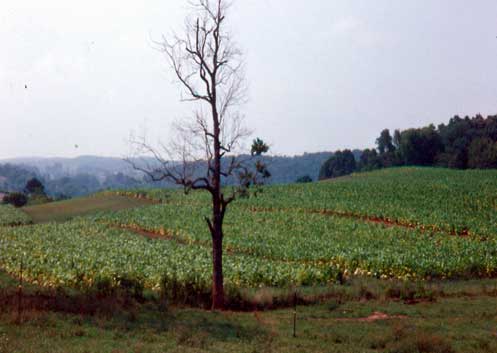 Figure 1. This unusually large burley tobacco field was located in Greene County in the mid-1990s. Due to the Agricultural Adjustment Act of 1933, farmers with tobacco quotas were guaranteed minimum payments per pound. Before the end of federal price supports for tobacco in 2004, hillside patches were a common landscape feature in the undulating Great Valley of East Tennessee. Photo by author, 1995.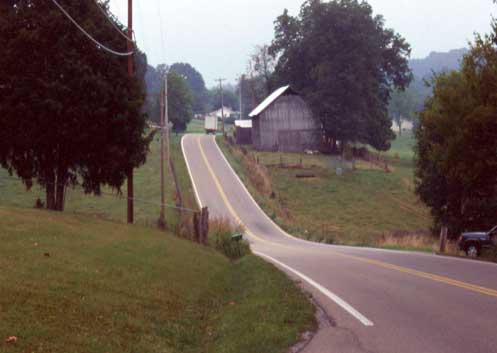 Figure 2. U.S. Highway 321 winds through Greene County before construction transformed the roadway. The narrow old road extended commute times while several notorious sharp curves were common accident locations. Photo by author, 2001.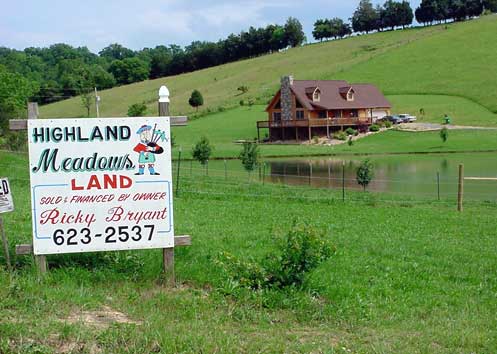 Figure 3. New housing on acreage tracks began appearing in East Tennessee in the mid-1990s. Retirees, lifestyle refugees, and seasonal residents were drawn to the region by dramatic mountain views, moderate climate, and inexpensive cost of living from East Coast states like New Jersey, New York, and Florida. Increasing demand for real estate increased land prices and encouraged the subdivision of farms, like this one in Cocke County. Photo by author, 2003.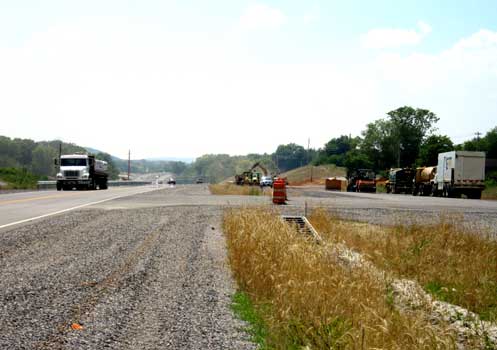 Figure 4. Construction crews work on a nearly-complete section of the U.S. 321 in Cocke County. Engineers designed the four-lane, divided roadway to handle 40,000 vehicles a day at high speeds. Current traffic rates are close to 4,000 cars per day. Photo by author, 2010.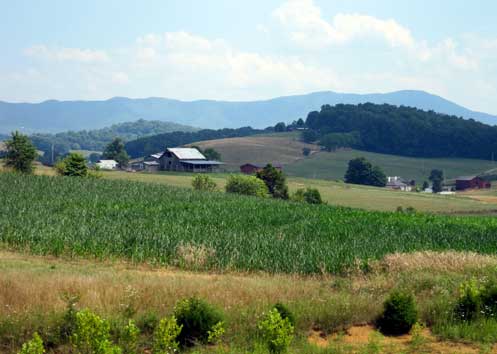 Figure 5. Corn, alfalfa, and soybeans have replaced tobacco after the conclusion of federal price supports. Some farmers, like this operator in Greene County, have increased their non-farm employment and only harvest hay several times per year. Photo by author, 2010.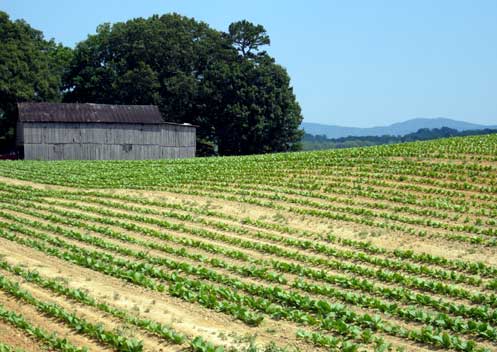 Figure 6. This large tobacco field in Cocke County is one of the limited number remaining in the county. The number of tobacco farms in neighboring Greene County has dropped from 1,600 in the late 1990s to as few as 50 today. Photo by author, 2010.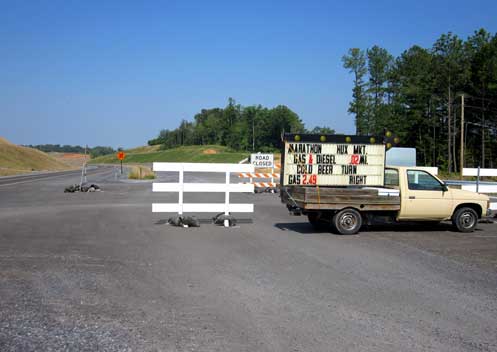 Figure 7. The construction and realignment of U.S. 321 has isolated many businesses on the old road. A Marathon gas station near Parrottsville in Cocke County attempts to lure travelers off the new road for gas and beer. Photo by author, 2010.
About the Author
Douglas A. Hurt is Associate Professor of Geography in the Department of History and Geography at the University of Central Oklahoma. His research interests include attachment to place and regional identity as well as geography education. He can be reached at dhurt1@uco.edu.
Douglas A. Hurt
University of Central Oklahoma<
Department of History and Geography
100 N. University Dr.
Edmond, OK 73034
phone: 405-974-5273
dhurt1@uco.edu