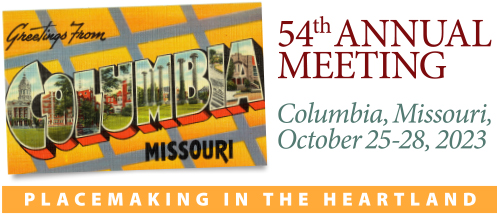 Planes, Trains, and Automobiles
Getting to and around Columbia
For air travelers, the Columbia Regional Airport is serviced by American Airlines (Columbia airport code: COU. Website here.). Multiple daily flights connect to Dallas/Ft. Worth and Chicago. COU is located about 13 miles south of downtown Columbia. Information about COU shuttles and taxis can be found here.
Alternately, significantly larger airports in St. Louis (STL) and Kansas City (MCI) are about two hours away from Columbia. Sometimes using those airports reduces airfare by a noticeable amount. Columbia transportation company MoX offers multiple daily shuttles to and from STL. Find more information here. At the time of this writing, rravel from MCI to Columbia is much more difficult without a reliable shuttle service. A rental car is the best option for those connecting to MCI.
Amtrak's Missouri River Runner travels between St. Louis and Kansas City each day. The closest station is in Jefferson City (website here) The state capital, Jefferson City, is approximately 30 miles south of downtown Columbia. Greyhound runs a daily bus between the cities, but only the most intrepid travelers should consider the train option.
For the road trippers, Interstate 70 bisects Columbia and makes east-west travel fast and easy. Four-lane, divided U.S. Highway 63 runs north-south through Columbia.
Parking at the hotel in the adjacent Short Street Garage is $5 per day for hotel guests. The address of The Broadway Columbia is 1111 East Broadway, Columbia, MO 65201.