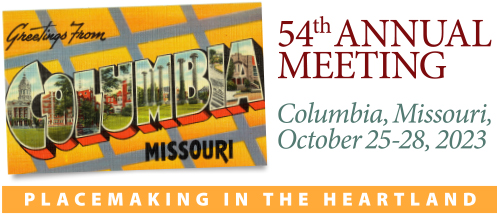 About the Hotel
The hotel headquarters for the meeting is The Broadway Columbia, a Doubletree by Hilton facility. (Visit their website here.)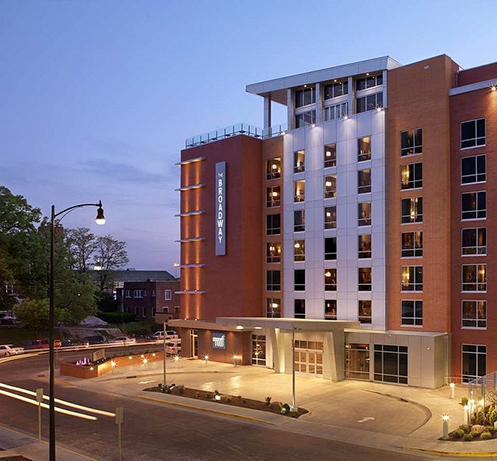 A block of 25 rooms per night is being held for the International Society for Landscape, Place, and Material Culture. Rooms in the ISLPMC block are $179 a night for standard rooms from Wednesday, October 25, through Saturday, October 28. Hotel room rates are subject to applicable state and local taxes, fees, and assessments, currently at 12.475 percent. Breakfast is not included in the room rate.
Check-in time is 4 p.m. Check out time is 11 a.m. Rooms in the ISLPMC block must be reserved by September 26, 2023.
Parking
Parking in the adjacent Short Street Garage is $5 per day for hotel guests.
Location
1111 East Broadway
Columbia, MO 65201
573-875-7000s
Reservations
Reservations may be made in one of two ways:
1. Use our personalized on-line booking link, which you may access here.
2. Call the hotel directly at 573-875-7000, provide the dates, and reference the code ISL (or the ISLPMC Conference).
Cancellation
Individual rooms must be canceled no later than 48 hours prior to arrival. Otherwise, a one-night's room and tax charge will apply.