Memory and Landscape on New England's Northern Frontier
We're pleased to share these images from last year's conference. Click any image for a larger view and/or to view the photos as a slide show. (Use the arrow keys on your keyboard to move through the slideshow, if you wish.) When you're done perusing these photos, we have even more for you, here.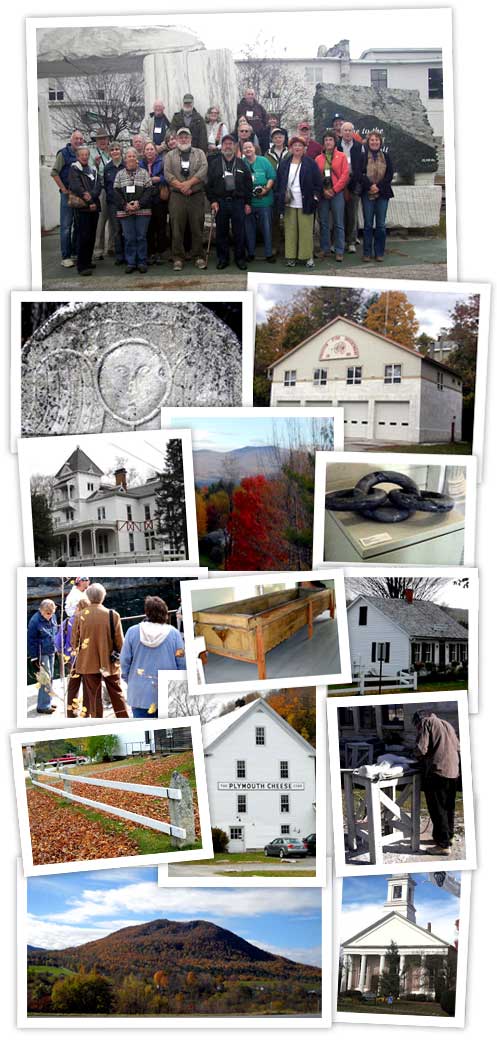 The 2010 Conference included a National Register of Historic Places Workshop conducted by James Gabbert, of the National Register of Historic Places, as well as a day-long field trip. A Marble Valley field trip headed west to Proctor (including the Vermont Marble Museum); to West Rutland (including its cemetery and the Vermont Carving Studio); to Hubbardton, a Revolutionary War battlefield; and to Castleton Village (including Higley House, the museum of the Castleton Historical Society). The Saturday Town & Village tour explored the region to the east of Castleton and included stops at Shrewsbury (Pierce's Store), at Cuttingsville (the Bowman Estate), at the Shrewsbury Historical Society (housed in a 19th century Methodist Church and its cemetery),and at Mount Holly for a barn tour.