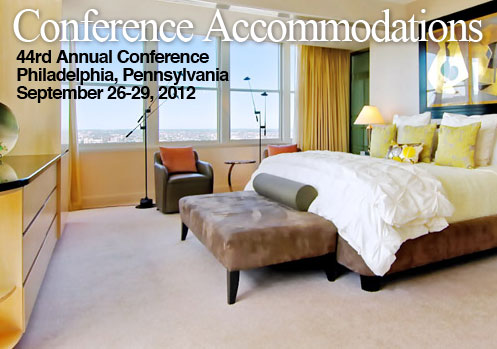 A guest room at the Loews Philadelphia Hotel.
The meeting will be held in Center City Philadelphia at the Loews Hotel, housed in the historic 1932 Philadelphia Saving Fund Society skyscraper. Rooms, all with spectacular views of the city, are available to conference attendees at the very special rate of $119.00 per night. Please book your room early (see the link below) because this special rate is not offered anywhere else in the city, and there are only a limited number of rooms. When you go to the website to book your room you will get the discounted rate by entering the dates of the meeting on the left hand side to book your room. You can also call 888-575-6397 for reservations; tell them you are with Pioneer America Society to receive the special rate.
http://www.loewshotels.com/en/Philadelphia-Hotel/GroupPages/PAS093012
The hotel is located in Center City Philadelphia at 12th and Market Streets and is easily reached from the Philadelphia International Airport (PHL) or 30th Station (AMTRAK) by mass transit and taxi. The block of rooms will be held until August 31st. You must book by this date to get the special negotiated rate. Check in time is 4 PM.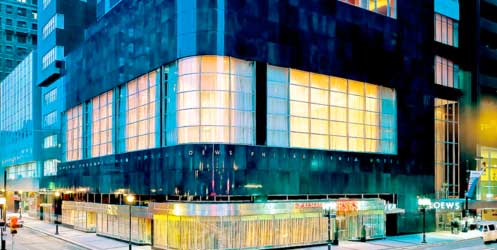 Headquarters for the 44th annual PAS: APAL Conference, the Loews Philadelphia Hotel.
See you in Philadelphia!!