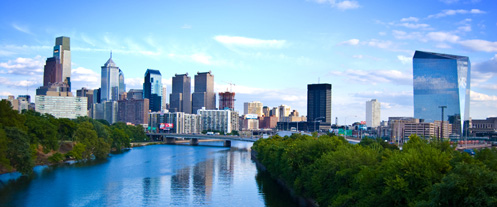 Planes, Trains and Automobiles ...
a Guide for Traveling to Philadelphia
Planes
If you are flying in to Philadelphia International Airport (PHL) you have two alternatives to get to the hotel. You can take a taxi directly to the hotel. This will cost between $30 and $35 (not including tip). The less costly alternative is to take the train (Airport Shuttle) from the airport to Market Street East station. The shuttle runs every 30 minutes and costs $7. Market East Station is underground. Once on street- level the Loews Hotel is at 12th and Market Streets.
Trains
Amtrak service to Philadelphia is to 30th Street Station. Once at the station you have the option of taking a taxi to the hotel ($8 to $10; not including tip). You may also take the subway (Market Street Line) from 30th Street Station to 13th and Market ($2). You may want to splurge here to save the trouble of getting to the subway and the steps involved.
Automobiles
Driving directions for the hotel are found at the link below:
http://www.loewshotels.com/en/Philadelphia-Hotel/index/map
If you are driving to Philadelphia your first (and most expensive; $33 per day) option is to park at the hotel. There is a parking garage a short taxi ride away that charges $18 on weekdays and $5 on Saturday and Sunday that is a less expensive alternative. It is located on Spring Street between 15th and 16th Streets. See link below:
http://philapark.org/garages/gateway/
One way to save money on parking is to book parking near the airport and take a train or taxi to the hotel. The website below allows you to book your parking ahead of time:
http://www.onestopparking.com/asp/index.asp
Once you park take the shuttle to the airport to take the train to the hotel (see above) or take a taxi from the location you park directly to the hotel.