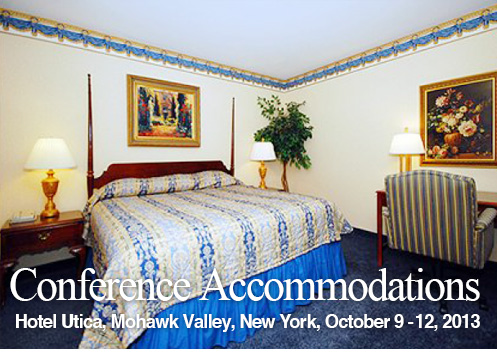 A guest room at the Hotel Utica.
The headquarters for the 2013 PAS:APAL annual meeting will be at the Hotel Utica in downtown Utica, New York. The meeting headquarters is the wonderfully restored 1912 Hotel Utica, designed by Eisenvein and Johnson of Buffalo. Rooms are available to conference attendees at the rate of $80.00 per night.
Call 877-906-1912 for reservations; tell them you are with Pioneer America Society to receive the special rate. The hotel offers free parking in a lot adjacent to the hotel. The train station is a short cab ride away from the hotel. You can go to the link below for more information about the hotel: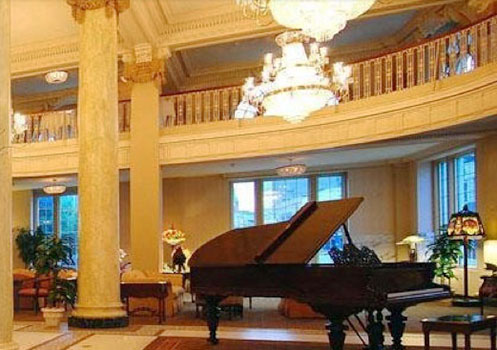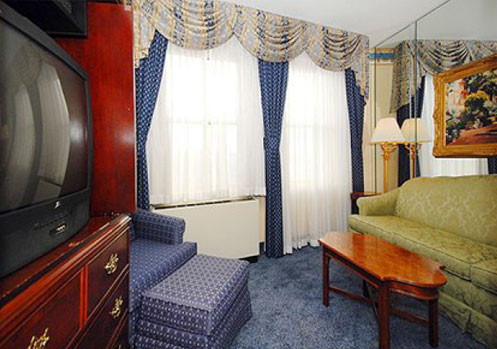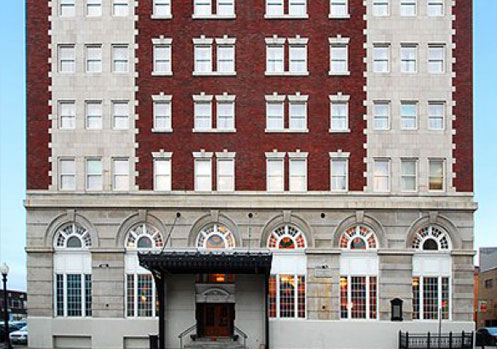 See you in October!!