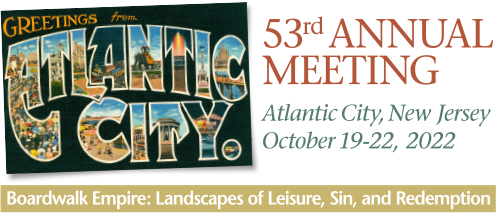 About the Hotel
The Hotel Headquarters for the meeting will be the Courtyard by Marriott Atlantic City Beach Block. Atlantic City hotels charge different rates during weekends when they are commonly filled to capacity. The rates here are based on a minimum of a three-night stay (Thursday, Friday, Saturday) in a room with two double beds, tax not included. If you check in for just Friday and/or Saturday you will pay higher rates.
For a minimum 3-night stay in a room with two double beds, the rates are:
Wednesday, Thursday, and Sunday: $89
Friday: $159
Saturday: $169
Hotel room rates are subject to applicable state and local taxes in effect at the time of check in, currently 12.65% tax and a $1.00 state occupancy fee per room, per night.
Parking
Parking at the Courtyard is via valet service with a nightly fee of $10.00 plus tax which includes unlimited in/out access to auto. This is a decrease from the normal cost per night.
Location
1212 Pacific Ave.
Atlantic City, NJ 08401
Phone # 609-345-7070
Fax # 609-345-5207
Email bryan.sibson@marriott.com
Reservations
Contact the hotel directly at 609-345-7070, and press 0 for a representative. To get the group rate, mention group code "ISLP." You must make your reservations by Friday September 30, 2022.
Individual Room Cancellation
Cancellation for individual room without any charge must be completed by 11:59 pm on Tuesday October 18, 2022. Cancellation after the above cancellation deadline will result in a cancellation fee of 1 night's rate.
Minimum Night Reservation Notes
Reservations will not be accepted for a Friday or Saturday arrival at the group rates. Guests requesting an arrival other than Wednesday or Thursday will not be able to make a reservation under the group code and rates but can make a reservation via the normal room rates of the hotel for the dates identified.
Reservations, once made, cannot be modified to less than 3 nights. Any such requests will be have the room rate modified to the current retail rate of the hotel at the time of the reservation change.
Each guest room reserved will be charged for the full length of the booked reservation one (1) day prior to the arrival date to the credit card on file.